My XC Skies
Click on any of your saved profiles to launch the map and directly view them. You can also access all of these profiles by clicking on the icon within the map application. Profiles are created by saving plots and views on the map.


Key: Routes PointCasts Skew-T's Compare Models
You do not have any profiles. Log into XC Skies and create profiles on XC Map and they'll also show here.
Click here to get started.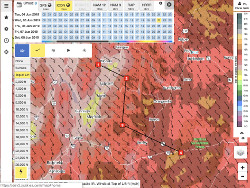 Forecasts